We have a confession! The Marys had never sipped a Brazilian wine before ApexBrasil invited us to join a small group of wine journalists to tour the country's main wine region.
The reaction from most of our friends and family — they make wine in Brazil? Oh yes, and as we discovered, it is darn good wine too.
So we invite you to get in on Brazilian wine now — we're here to tell you Brazil's wines are the next thing in wine. To help you navigate what's happening in this South American wine producing country, journalist and wine educator Mauricio Roloff is joining us from Brazil! Mary O met him when he gave a master class on Brazilian wine the first day of the wine trip. He's the perfect guide for your Brazilian wine adventure!
Saúde! (Cheers in Portuguese)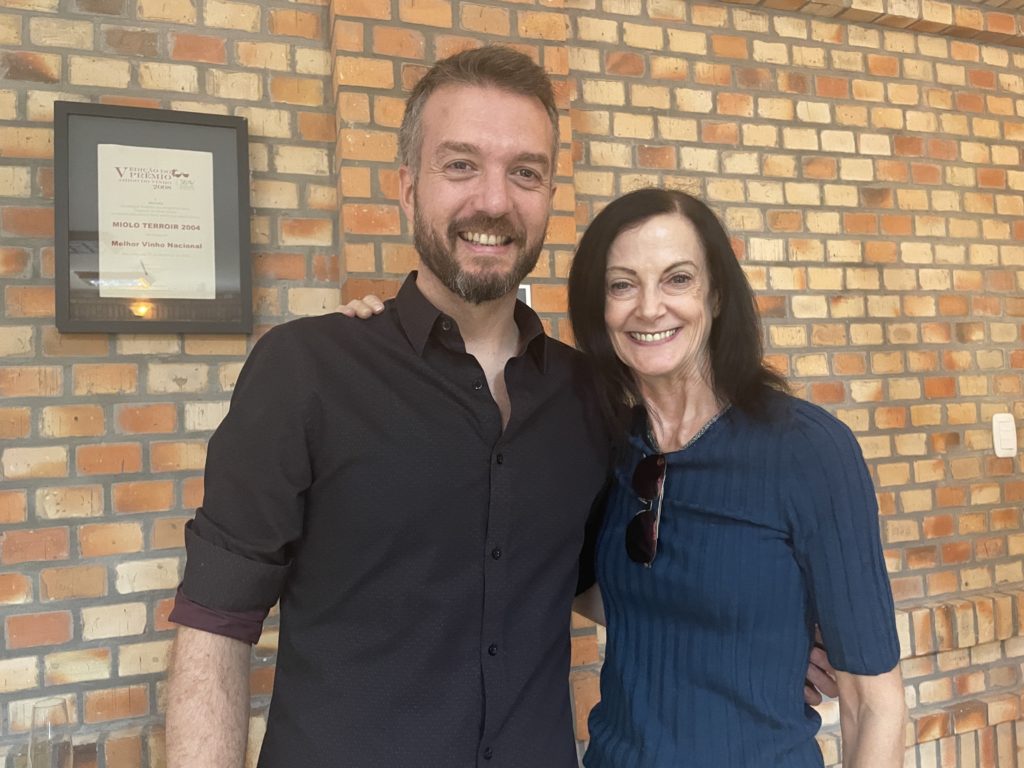 For more on Brazilan wines check out Wines of Brazil.
Follow Mauricio Roloff on Instagram.
Wines tasted in this episode: These Casa Valduga wines are available in the United States.
• Casa Valduga NV Nature Branco Sur Lie Espumante 30 meses (sparkling wine)
• Casa Valduga 2019 Terroir Pinot Noir
• Casa Valduga 2017 Terroir Exclusive Tannat
Special thanks to ApexBrasil for hosting Sip Sip Hooray! in Brazil.