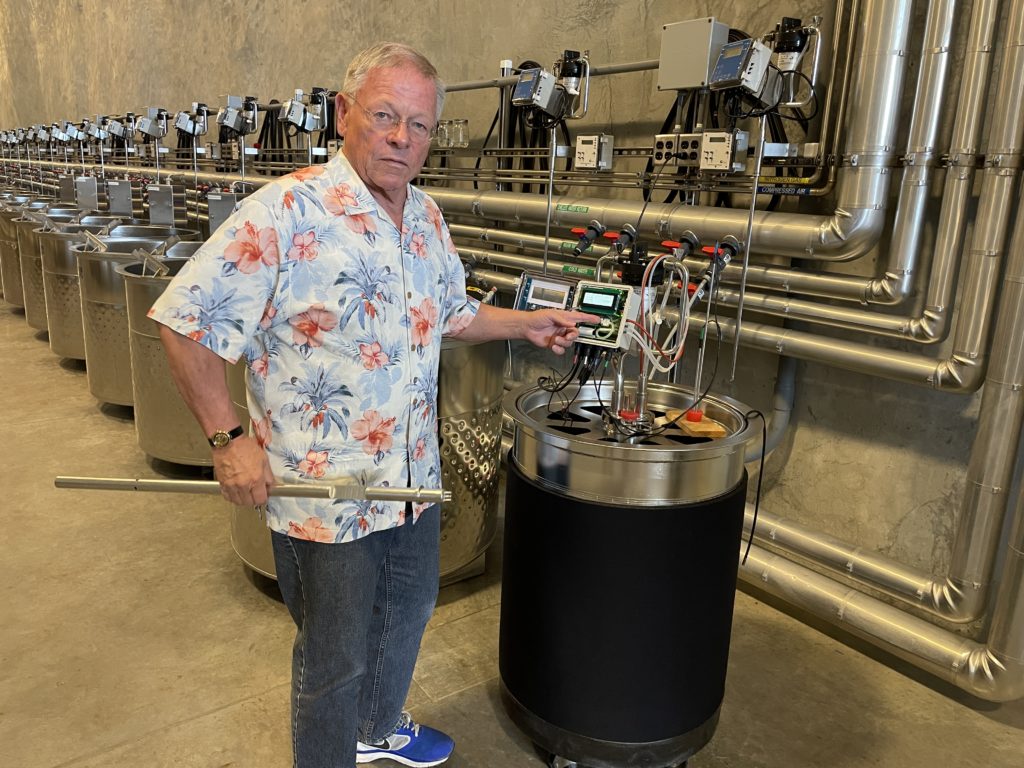 If you think tech and wine don't go together, you haven't met our guest, tech entrepreneur T.J. Rodgers. 
We all know stories about tech world titans who buy – or launch – their own winery, which often becomes a vanity project.

But that's not the case for T.J. Rodgers. The man who created Cypress Semiconductor Corporation is the mastermind behind Clos de la Tech winery in California's Santa Cruz Mountains – and he is totally hands on in his endeavor.

From inventing tractors to navigate his vineyards' extreme steep slopes to developing winemaking processes now used by UC Davis, T.J.'s mind works nonstop. He is always tinkering with ways to push the quality of Clos de la Tech's Pinot Noir higher and higher.

T.J. sat down with us, the two Marys, inside his wine cave and winery, for an in depth chat about his path to and passion for wine. You don't want to miss this fascinating conversation! Grab a glass and listen now.